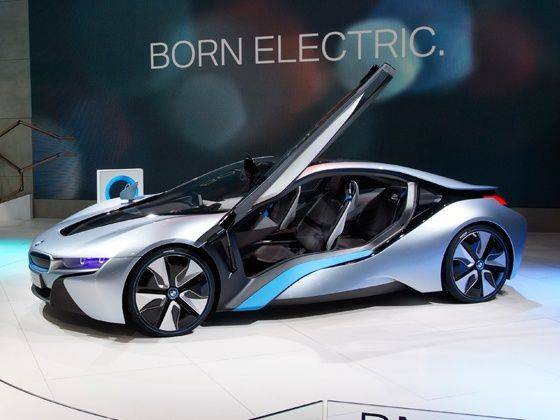 Cars to Watch Out For: BMW 1 series and BMW 3 series

Expected Price Range: Rs. 20 – 43 lakhs*
Competition:
| | | |
| --- | --- | --- |
| Car | Competitor | Price |
| BMW 1 series | Mercedes -Benz B Class | Expected - Rs. 20 lakhs* |
| | MINI Cooper | Expected - Rs. 19 lakhs* |
| BMW 3 series | Nissan Teana | Rs. 30 lakhs* |
| | Mercedes Benz C-Class | Rs. 35.11 lakhs* |
| | Audi A4 | Rs. 3166 lakhs |
BMW's Magazine App at the Delhi Auto Expo 2012
Victoriously amazing BMW Magazine app, also the winner of various awards including the – 'red dot: best of the best' will now be showcased at the Delhi Auto Expo 2012. It's great to know that the BMW Magazine app is available at the expo and it will reveal a comprehensive multimedia brand experience to readers, far more superb and beyond the printed version.
The BMW Magazine app is truly valuable than the print magazine as it provides fantastic 'Find the Pair' game offer along with photo series, videos and sound files integrated into the layout. Moreover the navigation system is very clever in locating the destination plus you can tap, turn, tilt and swipe your way through a series of mixed zippy themes. Also you can explore peppy video clips, exciting animations for entertainment purpose and direct links to the internet for assured interactive reading, viewing and listening pleasure.
The users can download the BMW Applications such as Mobile Car Configurator, which is available for the iPad from the AppStore while the Indian version will only be available from April 2012. Basically a wonderful application like Mobile Car Configurator enables the user to individualize its car by using variety of parts inventory like color, upholstery, wheel rims and more. And with the convenience of gadget like iPad, the user can easily configure the car of their choice in an interactive way.
The best part is that people visiting the BMW Pavilion will be offered an opportunity to connect with their networking friends in order to share their experience via using the BMW Connect Card. The BMW Connect Card uses a technology called Radio-Frequency Identification (RFID), which will help the user to connect with their Facebook account for posting their pictures and liking their most loved BMW models. The visitors can even download favorite content such as BMW cars' wallpapers and videos directly on their phones via Bluetooth at the BMW Pavilion.
auto expo in delhi 2012
BMW cars at Delhi Auto Expo
Audi India Auto Expo Delhi 2012
Bajaj launches ultra-low-cost car
auto expo in delhi 2012 Maruti SUV XA Alpha
If u like then please FOLLOW us on TWITTER FACEBOOK BLOGGER & also help to promote. Don't forget to leave comment.